Medicare presentation attracts a crowd in Montgomery | News
Table of Contents Medicare presentation Medicare presentation MONTGOMERY — Approximately fifteen people sat in the…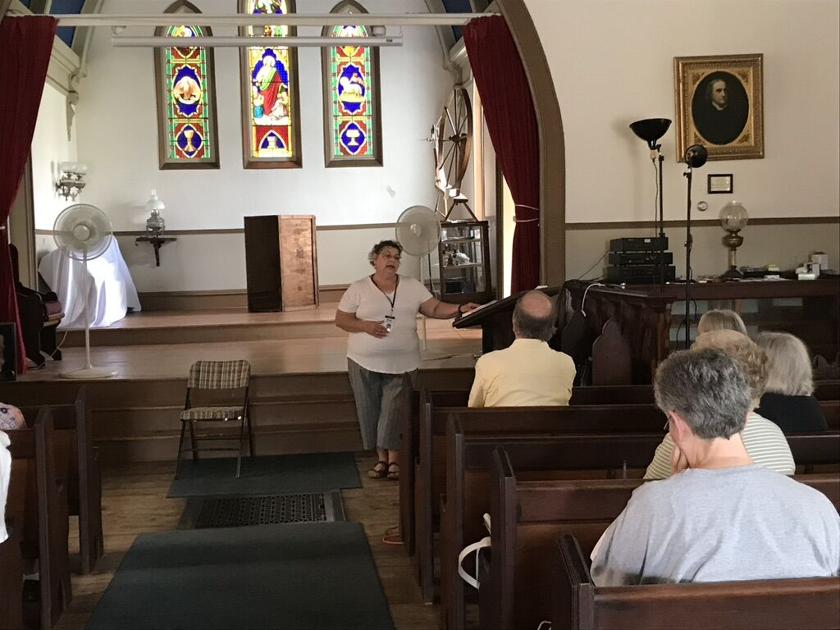 MONTGOMERY — Approximately fifteen people sat in the pews of Pratt Hall, an Episcopal church. 
Sharon O'Neill of Age Well Vermont, a nonprofit that assists seniors in northern Vermont with healthy aging, held a presentation Aug. 9 at Pratt Hall for people wishing to learn about Medicare.
O'Neill has had 15 years of experience helping seniors with Medicare at different social services agencies.
"I became the coordinator in Southeast Vermont for Senior Solutions, an agency there. My husband and I later relocated to Milton and I took the coordinator position at Age Well three years ago." She said,
During the presentation, O'Neill addressed questions from the audience as well as shared her own information.
O'Neill began the presentation by handing out forms and booklets from Age Well and the federal government about Medicare. 
She explained it was important for seniors to sign up for Medicare online if possible to become more aware of their benefits.
One person asked about what various sales people on television were talking about when they suggested signing up for their Medicare plans.
O'Neill explained there are two options for people seeking to sign up for Medicare:
"You can have Original Medicare or you can choose a Medicare Advantage plan," she said.
Medicare Advantage plans are from private companies who bundle Medicare components into a single plan, which can result in lower premiums than Original Medicare which is only offered from the federal government.
Original Medicare includes Part A for hospitals, Part B for doctors visits, but not Part D for drug coverage which has to be added separately for an additional cost. Supplemental, or extra, coverage can also be added.
Medicare Advantage plans include Parts A, B, usually D and sometimes extra benefits.
O'Neill said there were many considerations a senior should consider when choosing whether to buy into a Medicare Original or a Medicare Advantage Plan and which additional plan to choose from those two options.
"It's the plan itself that has the details that you want to look at. It's not necessarily that AARP has a better Medicare Advantage plan all around than Mutual of Omaha," she said,
It is important to seek advice from the right sources. Some brokers and salespeople on TV might make extra money if you choose their Medicare Advantage products.
She said it isn't necessary to use an insurance broker to sign up for a Medicare plan unless you were interested in the insurance broker's plan.
"If someone calls you up and tells you about all the wonderful things in Medicare you don't need to pay for, the things they'll forget to tell you is what you do have to pay for," O'Neill said.
It is important not to give personal information to salespeople or insurance brokers unless you know who you were talking to, O'Neill said.
She said Age Well asks for personal information to help seniors, not to sell them products, so there is no need to sign a piece of paper.
"Part of fraud watching is not giving information out when you see a Medicare plan advertised on the television," O'Neill said.
Age Well offers New to Medicare online video courses on Wednesdays from  9:30-11:30 a.m., which can be signed up by calling Age Well's helpline, O'Neill said. 
The helpline for seniors wishing to attend a New to Medicare class, or with any other Medicare or aging related question, can be reached on the phone at 1-800-642-5119.